Home


About us


Forum


Library


Contact us


Foundation


Join Now!

NEW: $50 Associate Memberships are available NOW!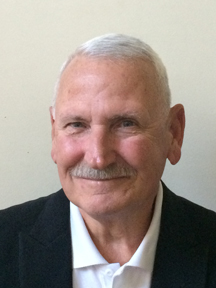 John Brown, NFATCA's President, is a candidate for the NRA Board of Directors in 2015. Please vote for your NFA rights!
J&T Dist./DoubleStar
Machine Gun Repairs ATF issued Ruling 2014-1 in September of 2014. This ruling addressed several issues regarding the manufacture and repair of machine guns, including the "chaperoning" process. All are encouraged to become familiar with the ruling. Most importantly, post sample machine guns may still be repaired by qualified 07/SOT's. NFATCA recommends that a Form 5 be used for each repair.
Electronic Records ATF issued ruling 2013-5 in December of 2013. This ruling spelled out a new approach to how licensees could utilize electronic record keeping and the authorized requirements. That original ruling can be found here. On June 11, 2014 ATF extended the deadline for meeting the new requirments. The extension notice can be found here.
Who Are You? Lot's of information floating around the Internet regarding what the NFATCA is and isn't, what we have and have not done, what we charge and who we support. Most of it is flat out wrong. Add to the mix several penned pieces by journalists who have never bothered to even interview the NFATCA or fact check their assertions... Click here for the fact list.
The NFATCA is a 501(c)(6) organization incorporated to get things done. We work with the BATF on a daily basis to insure that the things that matter to you are addressed. We do not flood your mailbox with junk, we do not jump at every hiccup. We take our time to methodically insure that your interests are fairly and properly represented.

Web site and all contents Copyright NFATCA(r) 2003-2014, All rights reserved. The NFATCA logo is a registered trademark.
Upcoming Events
SAR West, December 5-7, 2014, Phoenix AZ
SHOT Show, January 20-23, 2015, Las Vegas NV
NRA Annual Meeting, April 10-12, 2015, Nashville TN
Knob Creek Spring Shoot, April 10-12, 2015, West Point KY