Machine Gun Count The NFATCA filed a FOIA request in 2014 in order to ascertain an updated count of registered machine guns in the NFRTR. The initial FOIA request was rejected. The NFATCA appealed and acknowledged that because of the disparate record types, we understood that a margin of error might exist. DOJ/ATF has acted on our appeal and delivered on their promise to provide the statistics. As of February 24, 2016:
Pre '86: 175,977
Sales Samples: 17,020
Restricted 922(o) ("posties"): 297,667
From ATF: "Please note that ATF utilizes customized Standard Query Language (SQL) to collect information from system databases. In the instant case, an SQL query may not capture all methods in which the requested information has been manually entered into system data fields. Thus, while each individual record is accurate, there is an inherent albeit wholly unintentional margin of error as to the aggregate statistical information requested."
A copy of the FOIA response can be found here.
CLEO Now a Notification The NFATCA, along with the NRA and the American Suppressor Association, and our attorneys, is pleased to announce that the Department of Justice and ATF have removed CLEO signatures from NFA making and transfer applications. Although all potential possessors now require identification and background checks, the CLEO signature requirement has now been eliminated and revised to a notification process. This should become effective 180 days after Federal Register publication. Details will be forthcoming. Please see NFATCA's announcement here. The 41F Final Rule has been published in the Federal Register. A copy of the document can be found here.
A top line Q&A can be downloaded here.
Hearing Protection Act The NFATCA, along with the NRA and the American Suppressor Association, applauds Rep. Matt Salmon (R-AZ) for introducing the Hearing Protection Act of 2015 in the US House of Representatives. It is imperative that this nation embraces the safety of suppressor use and acknowledges that they are practical devices that should not be subject to overly strict regulation and onerous taxation.
Limited Edition PDW LWRC will be producing an ultra-compact PDW rifle for NFATCA. The limited edition offering features a custom, two-tone Cerakote finish (titanium and tungsten) and will be a factory SBR with an 8.5" barrel and will be engraved with the NFATCA logo and edition number. This PDW has been performance tuned and is only available in 5.56 caliber. Interested parties should send an email to inquire! Ready to buy now... click here.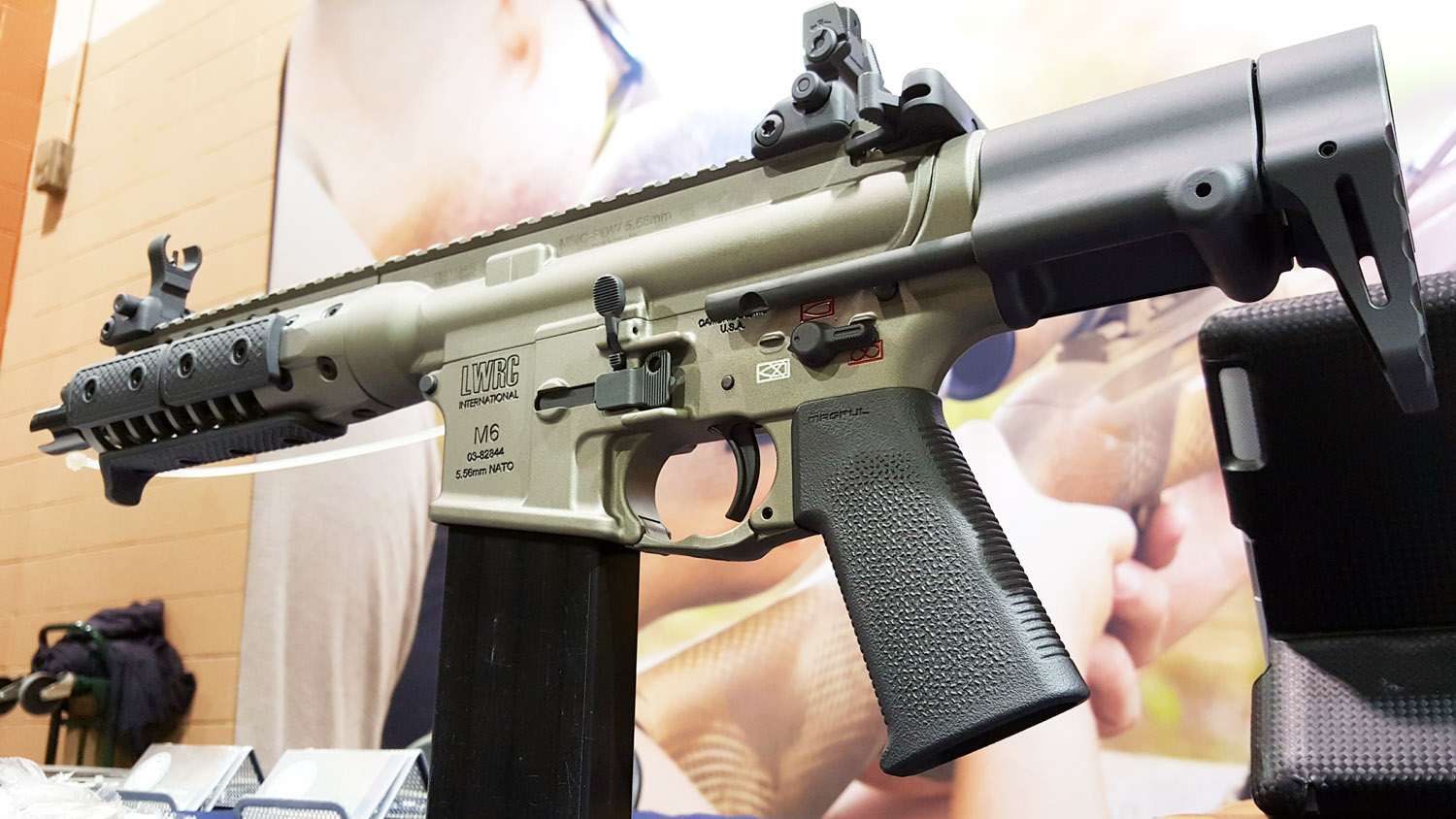 The NFATCA is a 501(c)(6) organization incorporated to get things done. We work with the BATF on a daily basis to insure that the things that matter to you are addressed. We do not flood your mailbox with junk, we do not jump at every hiccup. We take our time to methodically insure that your interests are fairly and properly represented.