Home


About us


Forum


Library


Contact us


Foundation


Join Now!

NEW: $50 Associate Memberships are available NOW!

ATF is attempting to reclassify large caliber ammunition again. If you received a letter like this or have had inventory seized, please drop us a note by clicking here.

J&T Dist./DoubleStar
CLEO Now a Notification The NFATCA, along with the NRA and the American Suppressor Association, and our attorneys, is pleased to announce that the Department of Justice and ATF have removed CLEO signatures from NFA making and transfer applications. Although all potential possessors now require identification and background checks, the CLEO signature requirement has now been eliminated and revised to a notification process. This should become effective 180 days after Federal Register publication. Details will be forthcoming. Please see NFATCA's announcement here. The 41F Final Rule has been published in the Federal Register. A copy of the document can be found here.
A top line Q&A can be downloaded here.
Hearing Protection Act The NFATCA, along with the NRA and the American Suppressor Association, applauds Rep. Matt Salmon (R-AZ) for introducing the Hearing Protection Act of 2015 in the US House of Representatives. It is imperative that this nation embraces the safety of suppressor use and acknowledges that they are practical devices that should not be subject to overly strict regulation and onerous taxation.
Limited Edition PDW LWRC will be producing an ultra-compact PDW rifle for NFATCA. The limited edition offering features a custom, two-tone Cerakote finish (titanium and tungsten) and will be a factory SBR with an 8.5" barrel and will be engraved with the NFATCA logo and edition number. This PDW has been performance tuned and is only available in 5.56 caliber. Interested parties should send an email to inquire! Ready to buy now... click here.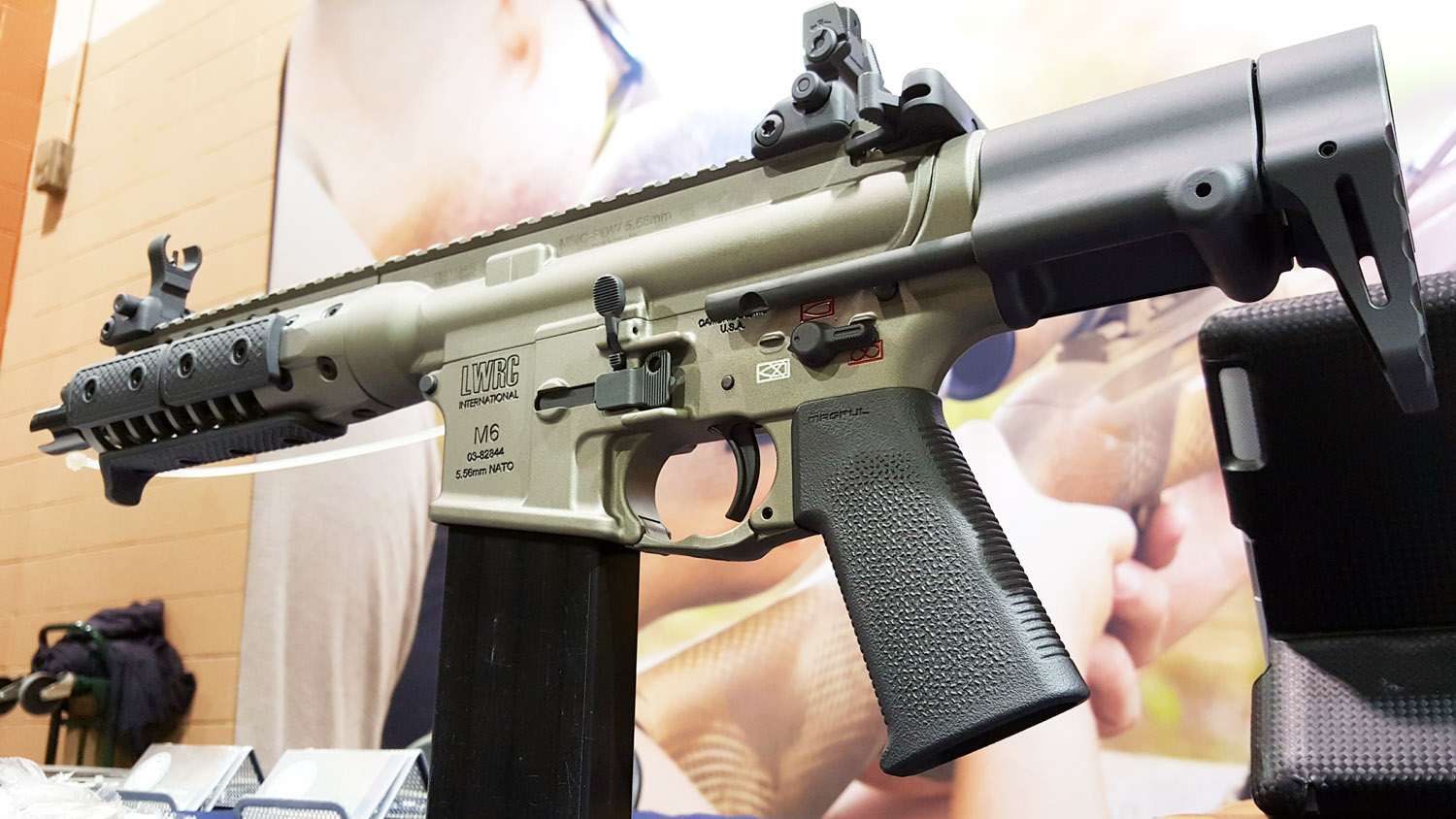 The NFATCA is a 501(c)(6) organization incorporated to get things done. We work with the BATF on a daily basis to insure that the things that matter to you are addressed. We do not flood your mailbox with junk, we do not jump at every hiccup. We take our time to methodically insure that your interests are fairly and properly represented.

Web site and all contents Copyright NFATCA(r) 2003-2016, All rights reserved. The NFATCA logo is a registered trademark.
Fraud Alert!
Please be aware that there is currently a surprising rise in the use of fraudulent FFL and SOT documentation. You should ALWAYS use ATF's FFL EZ Check utility to validate presented FFL's. Also, contact NFA Branch immediately if you believe that you are being presented with suspicious documents or forms for NFA transfers and purchases.
Upcoming Events
SHOT Show, January 19-22, 2016, Las Vegas NV
Knob Creek Spring Shoot, April 8-10, 2016, West Point KY
NRA Annual Meeting, May 19-22, Louisville KY